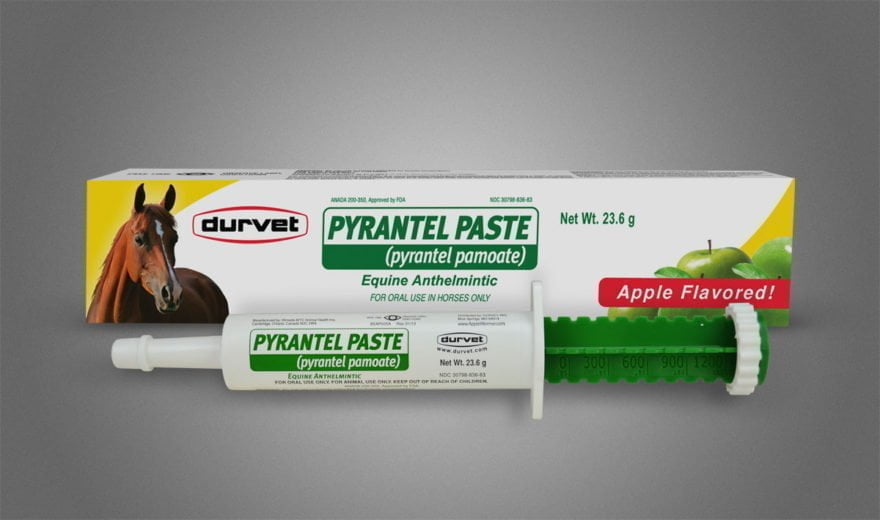 Product size: 23.6 gram syringe
Approved for on: all classes of horses.
Benefits:
For the removal and control of mature infections of large strongyles (Strongylus vulgaris, S. edentatus, S. equinus); small strongyles; pinworms (Oxyuris equi); and large roundworms (Parascaris equorum) in horses and ponies.
Can be administered to foals as young as 2 months of age.
Safe to administer to pregnant mares 1 month before foaling
Dosage & Administration:
Administer as a single oral dose of 3 milligrams pyrantel base per pound of body weight.
The syringe has four weight mark increments.
Each weight mark indicates the recommended dose for 300 pounds of body weight.
One syringe contains sufficient paste to treat one 1,200 lb. horse at the recommended dose.

BACK TO MAIN BLOG