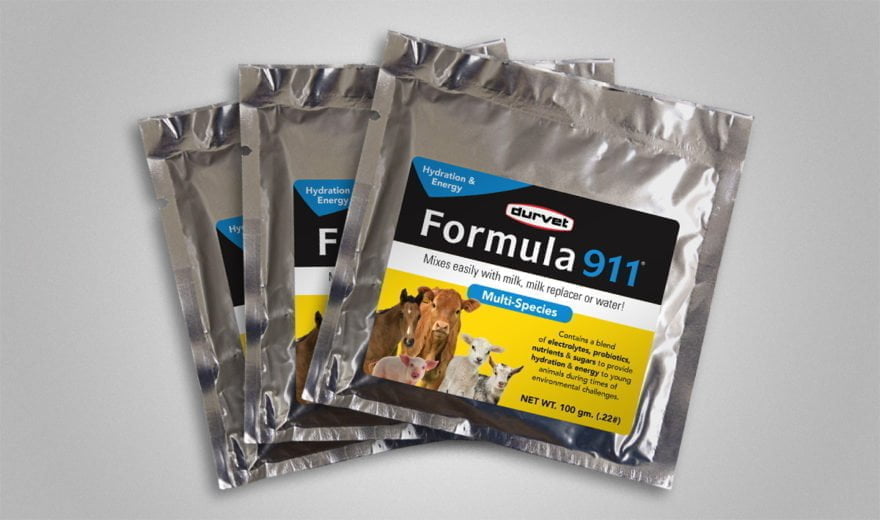 Formula 911® provides hydration & energy to young animals by providing them with a blend of electrolytes, probiotics, nutrients & sugars. 
Product size: Single use 100 gm packet - no waste or mess
Approved for use: Young calves, foals, lambs, kids, baby pigs, fawns, llamas and alpacas crias.
Benefits:
Mixes with milk, milk replacer, or water – for an easy-to-use extra boost!
Contains a source of live (viable) naturally occurring microorganisms.
Multi-species product – great to keep on hand for all animal.
How to prepare: Mix one 100 gm packet of Formula 911® into 2 quarts of warm water, milk or milk replacer. Shake or mix thoroughly. Prepare just prior to feeding.
Feeding Directions:
Feed two quarts of Formula 911® mixture to each calf or foal twice daily for the first two days. May increase Formula 911® feedings as needed up to 4 times daily.
Receiving calves should be given 2 Formula 911® feedings prior to regular milk program.
For lambs, goats/kids, baby pigs, fawns, llamas and alpacas crias feed 4 oz of the prepared Formula 911® mixture per 5 lbs of body weight, 3 times a day for 2 days.
CATEGORIES
---
MOST POPULAR
---
---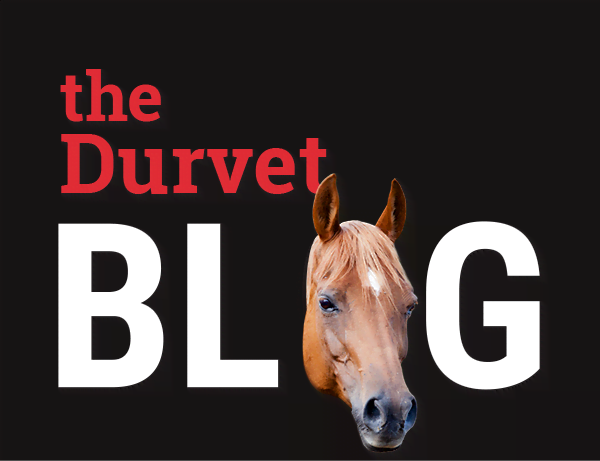 SIGN UP FOR THE BLOG