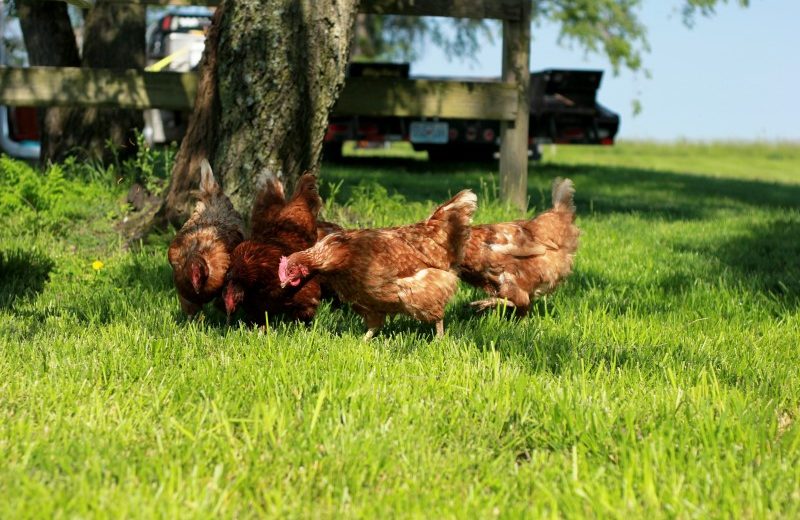 There are some things you can't learn in a book or research online. Sometimes you just have to learn by doing. Having your own flock means getting your hands dirty, learning the ins and outs, and understanding what to do and what NOT to do.
We thought after reading books and asking friends we had learned enough, but after having them for awhile, what we really learned is just how wrong we were! With that in mind, here are 10 things you need to know about chickens:
YOU CAN'T JUST HAVE ONE
Not only will you want more than one, chickens are social creatures and they need companions. You should never have just one bird. They need a flock to feel secure.
YOU DON'T NEED A ROOSTER

Your hens will lay with or without a rooster, however, if you would like to have fertilized eggs you will need to have a rooster in your flock. The quality of the eggs doesn't differ nor does the taste.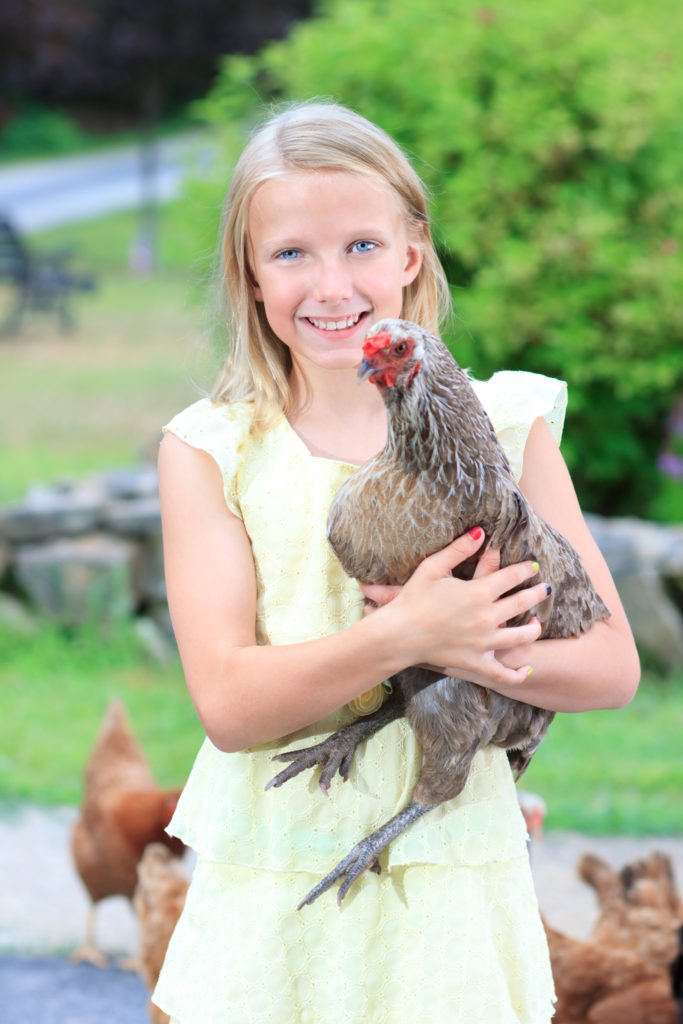 THEY EAT ALMOST ANYTHING

Chickens will literally eat almost ANYTHING. We enjoy having our "chicken bucket" on the counter and giving them their treat every day. We throw all our scraps in this bucket and if we ever have food that is about to go bad, we let the chickens take care of it. Weed problem? Your chickens will be happy to help out. Bugs? Spiders? Again your chickens will be so happy to take care of those pests!
BE PREPARED FOR DESTRUCTION
If you're going to let your flock free-range, be prepared for your yard to be torn to pieces. I'm telling you they will dig up every last plant, turn the yard into their personal dirt bath, eat everything in sight, and poop on anything that's left. This is due to the fact that chicken's scratch at everything and if they only have a small space to range they are going to destroy it. I only suggest free ranging if you have a rather large yard or live on a small acreage.
CHICKENS POOP A TON

Some find this really gross and a con, but this really is a pro! Chicken poop is one of the best things to add to a compost pile and will enrich your garden soil to the max! You just need to have a place and system to take care it.
YOU WILL HAVE TO GIVE FIRST AID
No doubt about it, you will have a sick chicken, a hurt chicken or potentially loose chicken. You will want to be sure to familiarize yourself with common chicken illnesses for when it does happen. The first step is being prepared and having a first aid kit, so create one of those right away if you haven't already.
THERE WILL BE A BULLY
Have you heard the term 'pecking order'? This is a very real thing and this is how your hens will organize themselves in their social hierarchy. Just as with most animals, it's most common when introducing new chickens into the flock. Typically, your 'mother hen' is also your protector so this is also a good thing. Unless things get bad, just let your flock figure things out.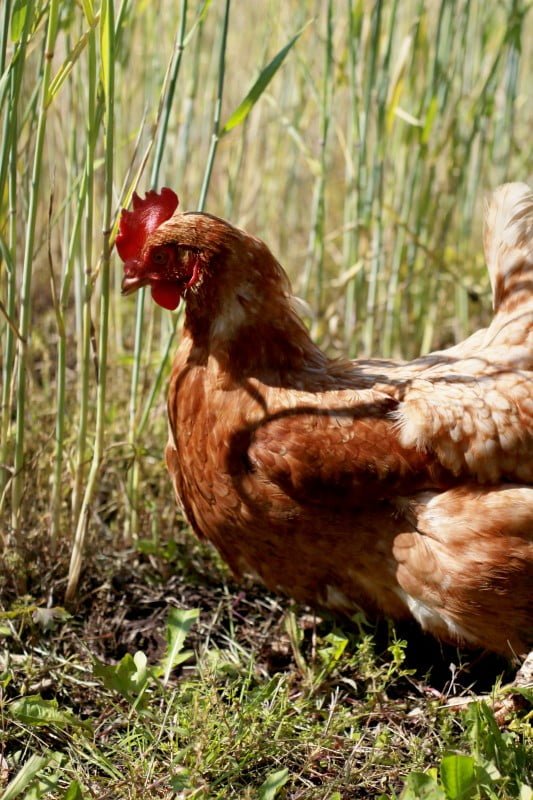 YOU WON'T GET EGGS EVERY DAY
Hens don't necessarily lay an egg every day. There are many factors in egg-production. It requires 14-16 hours of sunlight to produce an egg, so if you don't get the same number of eggs as you do hens, don't worry. Sometimes you might get more eggs than you have hens. Don't worry then either. Your hens are fine.
ESCAPE ARTISTS 

Chickens can be smart and will find ways to get out. They are superb escape artists. To protect them you will want to try to full-proof your coop right off the bat. This will also ensure that no predators get in either.
THEY HAVE UNIQUE PERSONALITIES
Each breed has its own demeanor, quirks and characteristics. This is just like any other animal, dogs or horses. You will find that chicken breeds all differ greatly from each other and you will eventually find your favorite breed (and probably end up finding that you can't just pick one). All chickens have different personalities and you'll learn over time that your whole flock will have its own personality too.

BACK TO MAIN BLOG